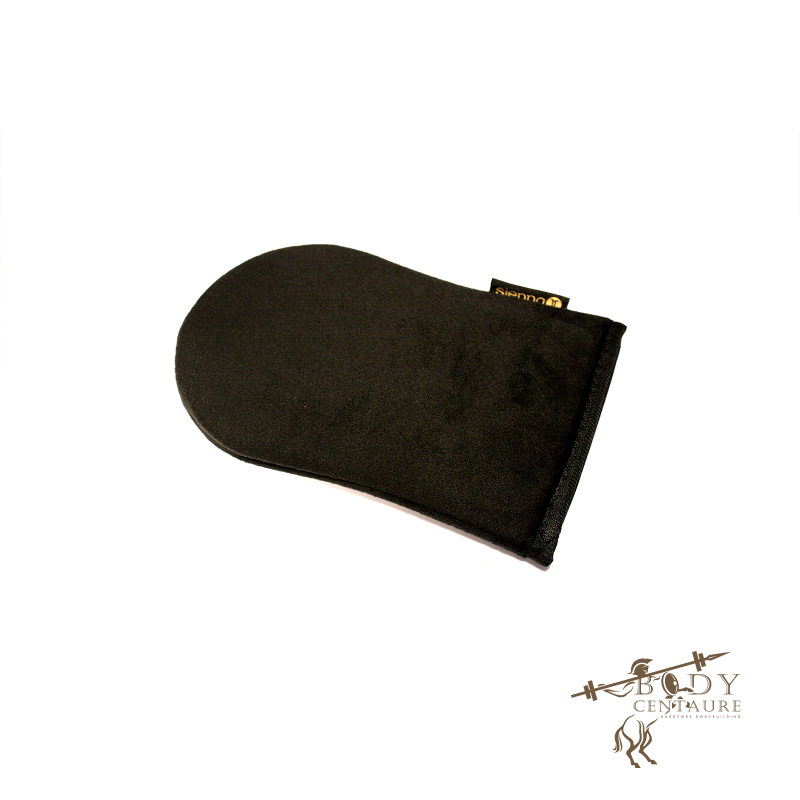  
Tanning Glove
The Essential accessory for applying any kind of tan (liquid, foam, gel or cream)
Tanning Velvet Glove for mousse, lotion, cream and oil.
The tanning glove is the must have accessory for a perfect competition tan :
it allows an easy and homogeneous application, and an uniform tan without streaks.
It avoids getting your hands dirty and cancel any residual effect from spray tan.
Use the Tanning Velvet Glove with smooth top to bottom movements on a perfectly clean, dried and scrubbed skin.